Brand New Replacement Locks
New Replacement Locks
for Pop-Out T Handles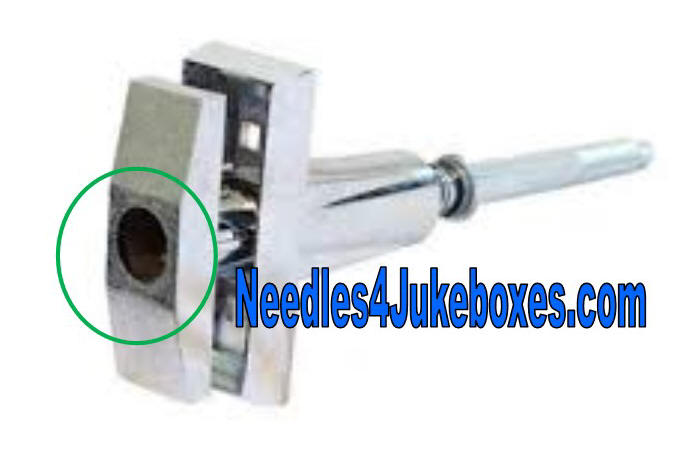 Genuine ACE Brand Locks
If your Soda or Vending machines lock is missing, damaged or has a unavailable key code, these brand new ACE replacement locks are just the thing
Locks as sold complete with 2 keys and will fit most standard size T handles
Please check your sizes against the above chart before ordering
$20 each

ACE Tubular Cam Locks
Genuine ACE brand locks made to the same specs as the factory originals use in Wurlitzer Jukes & Wallboxes from the late 40's thru early 70's
Excellent replacement for Wurlitzer cash doors and wallboxes original fitted with WCX ACE locks from the factory
Random keying (not WCX series)
Available in two lengths: 11/16" & 15/16"

National Cam Locks
Excellent Quality and Exact Replacement for:
F and later model AMI's
All 45 and most CD Rowe jukeboxes
Factory Numbered Replacement National Locks
Use these genuine National locks for cabinet lids, back or top access doors and cash doors, each lock is keyed to one of the factory original numbers
Available keying: RI303, C440A, C256A, C033A C092A & C094A
Available in three Lengths: A= 5/8", 15/16" or 1 1/8"

Not all keyings are available in all sizes, see the drop-down menu for a complete listing
Price $19 each all lengths
Sold without keys, see the AMI ROWE key page to purchase matching keys
15/16" Locks: Select Lock Number
1 1/8" Locks Are Only Available in #C440A

Random Numbered National Locks
Use these where you don't want standardized keying for security reasons or to just save a few dollars
National 5/8" Lock
5/8 Barrel length, 3/8" of actual thread, keys included
$15

National 15/16" Lock
7/8" barrel length, 3/4" actual thread, Keys included

$15

Fort Locks
Quality & Versatility, Available in the following sizes: A= 3/8, 5/8, 7/8, 1 1/8, 1 3/8" or 1 3/4"
Programmable lock, key can be set to release from 1 to 4 positions

Chicago Locks
My best quality and highest security lock. Available in 3 lengths: A= 7/16", 5/8", 13/16" or 1 1/2"
Chicago locks were original issue on Wurlitzer jukeboxes.
The closest thing to the original factory lock available today.
Chicago 7/16" Lock $17.99

Chicago 5/8" Lock $17.99

Chicago 13/16" Lock $18.99


Chicago 1 1/2" Lock $18.99

Chicago 7/8" Keyed Switch $17.99
These are limited stock only 8 available